I don't have the time these days to have a separate photoblog, as I used to, but I'm planning to post photos here from time to time.
I'm often driving home at sunset, and the past week or so we've had some grey weather, resulting in the dramatic contrasts of this sunset.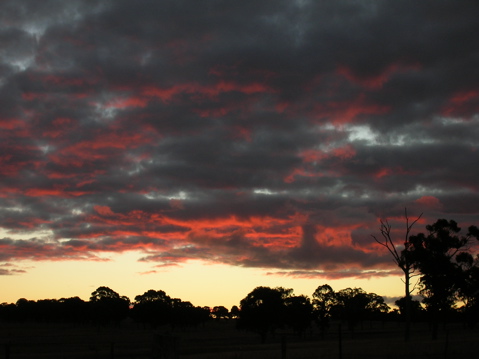 It's not as much aflame as the one in the blog header, but it was quite wild and beautiful, with those heavy grey clouds.