Tomorrow, libraries across Australia claim Valentine's Day for their own, and celebrate it as Library Lovers' Day.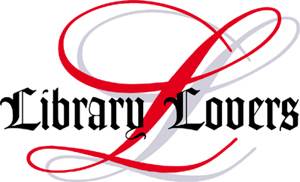 I'm heading down to Tamworth in the morning, and will be at Tamworth City Library at 2pm to talk about books, reading, and the importance of stories – and libraries! –  to our communities. Tamworth Angus and Robertson bookstore will also be there, with some copies of As Darkness Falls for sale, and I'll sign books and answer questions about the book, and the next one.
I'm looking forward to the trip – Tamworth is about a 2-hour drive from my home, and it's the major town in our region, about twice the size of Armidale. If I leave about 9am, I'll have a couple of hours in Tamworth before I have to be at the library – so a visit to the yarn and fabric shop might be in order!
In other news, it's been a busy week here. I'm back working at the university, teaching a communications unit this semester in New Media – which hasn't been offered since 2007, so it needs a fair amount of revising. Teaching starts on the 23rd February, so I have to have all the basic course information finished before I go to Sydney on Wednesday, as well as the study guides for the first couple of topics for our external students.
I've also got revisions to do for book 2 by March 10th, so, with the Australian Romance Readers Convention on next weekend in Melbourne, I'm going to be a busy beaver for the next four weeks!