There's some great books coming out in March! First up, in good news for my overseas readers, the UK edition of Dark Country is officially released on 4th March. It's available from the Book Depository – in a weird Book Depository thing, you can pre-order it from bookdepository.com at the current special price of $6.66 (AUD), or you can pre-order from bookdepository.co.uk for $10.31 (AUD). I know, it doesn't make sense, but neither place charges shipping so either way it's a great deal. (Of course, I have no idea how they actually make any money…)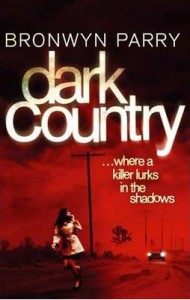 If Australian readers have already read Dark Country, then keep an eye out for Helene Young's Border Watch, which will be released here in March. I've been lucky enough to read a proof copy of this, and it's a great read – suspense, romance, planes, and the far North Queensland land & seascapes. Congratulations, Helene, on a fantastic debut novel!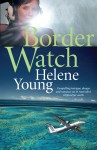 Back in 2008, when I went to the RWAmerica conference in San Francisco, I had the absolute pleasure of meeting writer and knitter Rachael Herron. Rachael took me and a couple of other knitting writers around some SF yarn shops, and a great day was had by all of us. A day or so later, at the conference itself, I bumped into Rachael in the coffee queue, and so we sat together and had a great chat before she headed off for a pitch appointment with an editor. Now, I can't remember which editor she pitched to then, but not long afterwards a very sensible one offered her a publishing contract – and Rachael's first book will be published in March, in both the US and here in Australia. However, in one of those quirks of publishing and marketing, in the US it's titled 'How to Knit a Love Song' – and in Australia it's called 'Eliza's Gift'.
So, there you going – some great reading for March!
(And there's more coming up in April, but I'll leave that for another post…)