Despite all evidence to the contrary on this blog lately, I am still alive. Life's just been doing the up and down thing, so my brain has been somewhat distracted.
The major news is that, after months of struggling with it, my publisher, agent and I have decided that the book I was drafting and redrafting and redrafting – the third Dungirri book – just isn't going to work at this point. Yes, that was a hard decision to make, and I know some readers are going to be disappointed (part of me is, too), but I know that it's the right decision for now. It took me some days to come to terms with it; it's very hard to let go of a book and characters that I've been working on for a long time! However, my plans now are to power on with a brand new book – new characters, new setting, new story – but at some stage, once that's finished, I probably will write the third Dungirri book – although how, when and where it will be published I don't yet know.
Now I've got past the disappointment stage, I can confess I'm feeling excited again – I'm no longer struggling to push a story uphill, and I can enjoy the thrill of starting a new idea. While I haven't actually written a heap of the new book yet, I have the beginning, and the hero and heroine have been taking shape in my mind. I like them 🙂 They're not perfect; they each have some flaws or edges that should make them interesting. I think I've also worked out the initial crime and the person behind it, and yes, that will keep my protagonists on their toes! No news on publication date, yet, but probably mid-late next year. (I know, it's a long wait. I'm sorry about that. But since I have major surgery ahead, and we can't guarantee how much concentration I'll be able to focus on writing in the next few months, we can't commit to earlier than that.)
The weekend before last, G and I went for a long drive, partly to visit an area which I wondered about for the setting of the new book. Plus, we like driving through wilderness areas. By the end of the day, I'd decided that the setting wasn't quite right for this book – I envisage it further west – but we had a lovely day out, anyway.
We drove north and a little west, up to the tiny community of Torrington, where we drove down the main road: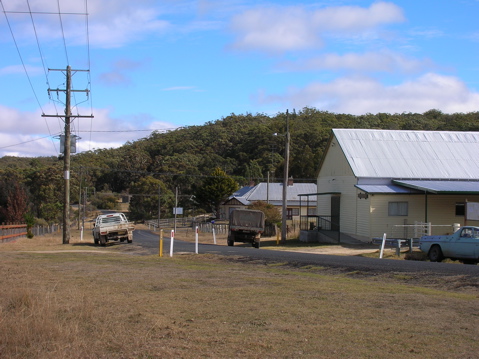 and conversed with some of the residents: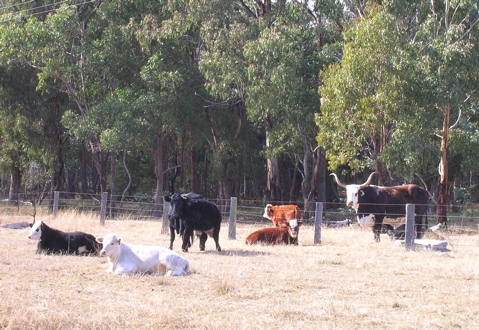 (The road through Torrington is also a common, where the cattle calmly graze.)
We then wound our way through the eastern edge of the Torrington Conservation Area (not quite a National Park, but similar):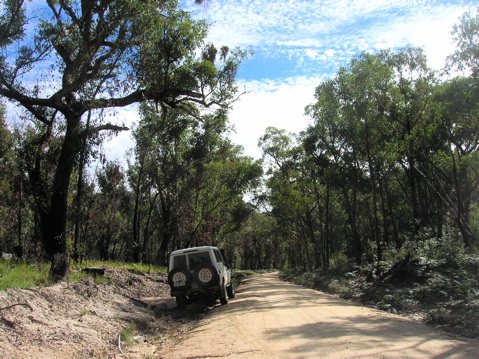 which is granite country, rugged and rocky: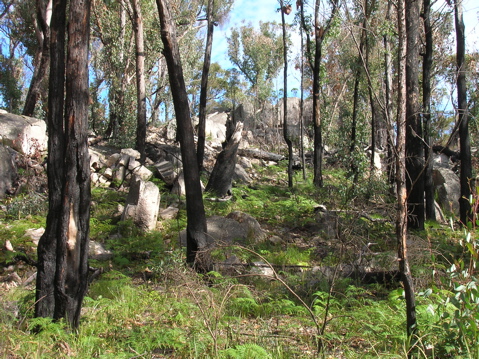 Then on through the rolling hills of the tablelands, up to within coo-ee of the Queensland border:

We then travelled west along the Bruxner Highway for a half-hour so, before turning south and coming home via Ashford and Inverell – but the wind was chilly, so I didn't hop out and take any more photos!
Although the Torrington area is a wonderful place, this new book is telling me that it wants to be set further west. So, I'll probably have to plan another trip or two soon; perhaps a couple of nights away, to revisit some places I've been to numerous times before, but this time with a writer's eye.
in the meantime, I've got two new characters to get to know even better… and I'm thoroughly enjoying that!