I'm finishing the very final proof-read this weekend for Sunset Shadows – my last chance to change or correct anything!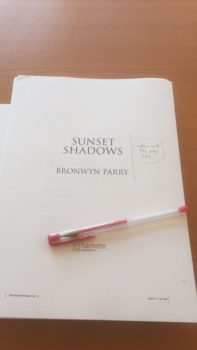 On Monday the manuscript goes back to the publisher, and then after their final check – editor Karen has a great eye for all the fine detail! – off it will go to the printer. From there, to the distributor, and then out to bookstores, and on August 9th it will be on bookshelves in shops across Australia and New Zealand. The cover is stunning and I'm sure it will stand out on those shelves, and hopefully tempt many readers to pick it up!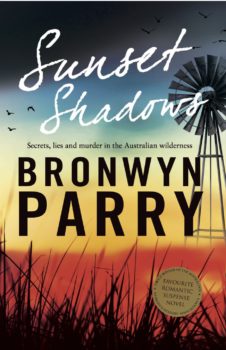 And in good news, for the first time with my books there will be an audio edition, released at the same time! I don't have all the details of that yet, but I'll post on the blog when I do.
So, from August 9th, readers will be reading Sunset Shadows . . . and that's always the nerve-wracking part for authors. Will readers like it? Hate it? Will they race to finish it or put it aside a chapter or two in? Will they fall in love with Steve and Tess and believe in them?
I usually do fairly well at not stressing too much. I've worked hard on it for over a year, it's out, I can't change anything, and my best strategy is to keep on writing the next thing. Which I'm doing – the several next things, in fact. I've got two novellas on the go, as part of my long-neglected PhD, which has morphed into an exercise in creative production. I hope to be able to tell you more about them soon. And I hope to also be announcing soon some good news about my next novel, which I haven't actually started yet as in words on paper, but I've been researching, and thinking, and plotting and planning . . .
But yes, I'm excited about Sunset Shadows and looking forward to seeing it out and about on bookshelves. I'm currently planning a few events to celebrate its launch. More details on those as they're arranged, but the one I know for sure is that I'll be one of the signing authors at the Australian Romance Readers Association group signing event at the Stamford Grand in Glenelg, SA, on 20th August.