I'm excited that Dead Heat has been selected for Apple's iBooks First in a Series Free promotion, that runs until October 6th! Australian and New Zealand readers can download Dead Heat for free, and Storm Clouds for the bargain price of just $4.99. (Sorry to international readers who miss out this time!)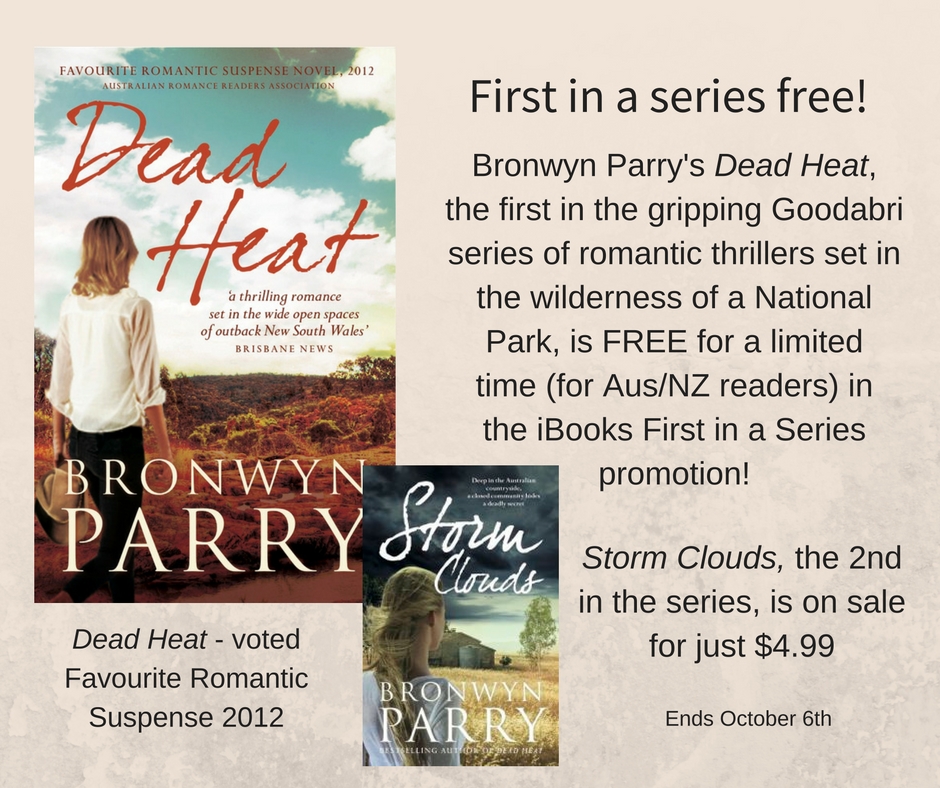 There are plenty of other fantastic books in the First in a Series Free promotion.. If you like historical romance, I can heartily recommend Anne Gracie's Autumn Bride. Like fantasy? You could try Kim Wilkin's Daughters of the Storm. If you enjoy Young Adult fiction (always a good story!) try Fiona Palmer's The Recruit. And if you love historical fiction, there is Bernard Cornwall's The Last Kingdom, Deborah Challinor's Behind the Sun, and Winston Graham's classic Ross Poldark. And that's just a few of the ebooks available free this week!
If you don't use the iBooks app, you can download it for free. Or you could check the retailers you usually buy ebooks from, as they may have price-matched the books.