The book launch was a great night – thanks so much to everyone who came, to Bernadette for introducing the evening and the book, and to Louisa at Hachette and Louise and all the Dymocks staff who organised the launch and the catering and made everything run so smoothly on the night. It was a great venue, and I really appreciate the support of the Dymocks owners and staff both for my book, and for the genre as a whole.
I only have a few photos so far, none of which convey the size of the crowd or the venue, but here they are: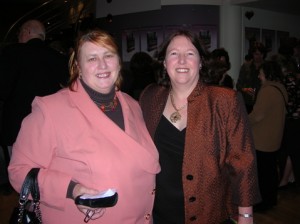 Valerie Parv, who graciously launched the book, with me.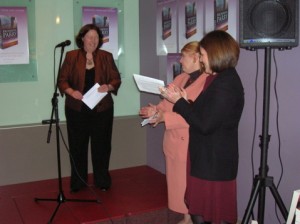 Me, with Valerie and Bernadette Foley.
Signing books.
Thanks to everyone who bought a book or who just came along and celebrated with me. It was a magical night because of you all.