There's a family of local kangaroos who often graze close to our sunroom windows – a big buck, a female with a tiny joey in her pouch, and a very curious adolescent: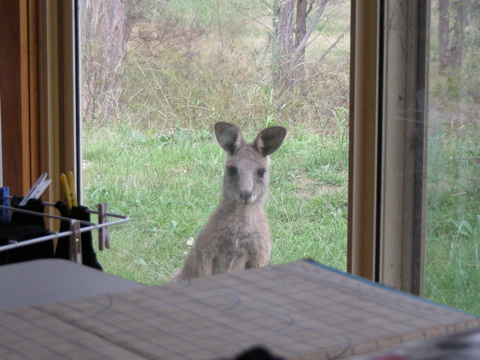 They're quite wild, so I have to be quite still and reach for the camera slowly and carefully – any sudden movements and they bound away. Hence the photo taken across the sewing table!
Here's Mum, and you can just see her joey peeking out to nibble some leaves: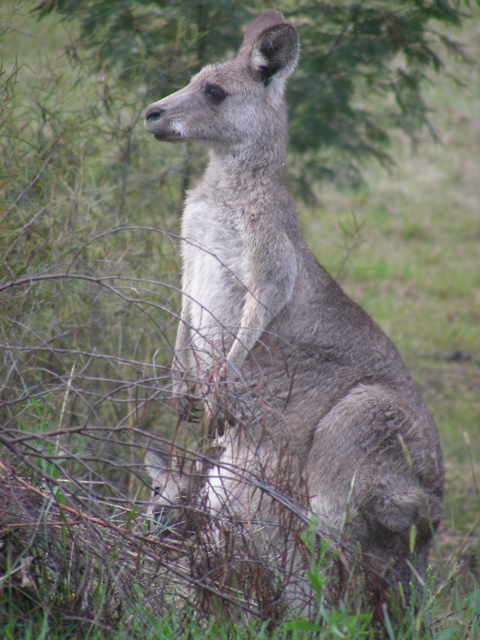 Yes, I know, I have a very tough life, trying to write with views like this just outside my window!