We hadn't planned to get another dog so soon. Tansy is lonely without her sister, but we were going to wait a little, see how we all settle.
But you know how it goes…. the father of a colleague of Gordon's breeds Border Collies. We'd resisted getting one of his puppies a month or two back, because we still had two then, and didn't know how a little puppy would go, especially with Jaffa and her seizures. But today at work, the friend told Gordon that his Dad has a 7 month-old dog, who was being held for someone else, who unfortunately now can't take her…
The 'I'll bring in some photos' quickly became 'I'll bring in the dog for a trial visit so you can see how she gets on with you all"…
.. and so Skye came home with Gordon tonight for a 'visit':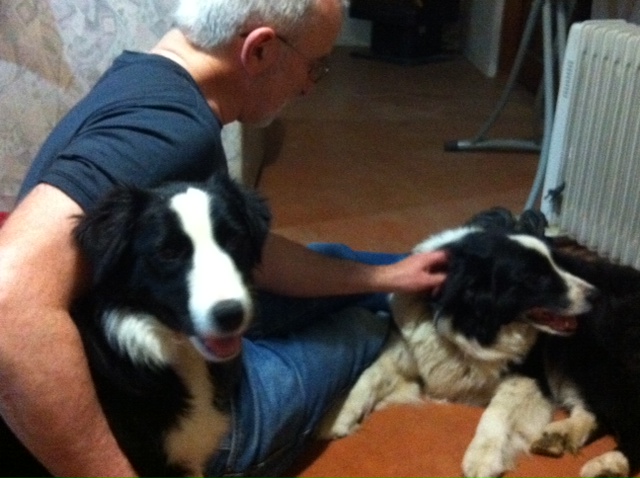 Skye is on the left, cuddling up to Gordon, somewhat overwhelmed by all the new things.