(Warning – you may need tissues for this post.)
Our beloved Jaffa, The Princess Dog, has advanced bladder cancer, and in the past week or so her quality of life has diminished. Tomorrow morning, our vet will come to visit, and assist her to the place where food o'clock comes lots of times a day (and always before tummy-rumble o'clock), where there's always someone to snuggle up with, and where she's allowed to eat all the bunny poo and 'roo poo that she wants.
Today the sun shone in a blue sky, the weather was warm, and the birds chattered in the trees – a perfect spring day. We had a gentle day together, Tansy and Jaffa and I, with several strolls in the bush,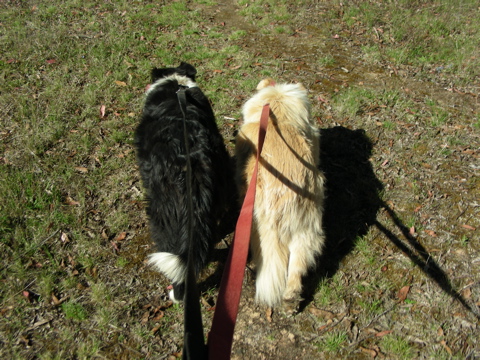 lots of pats, a few treats, and snoozling in the sunroom: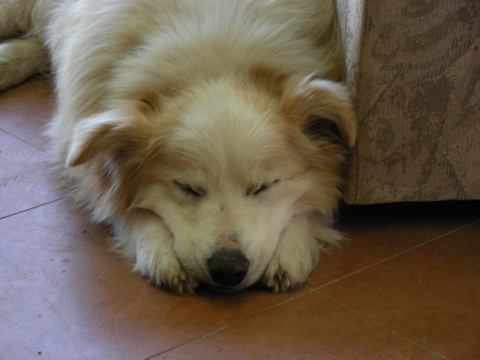 Gordon came home early, and he and Jaffa had a walk in the bush while Tansy and I had cuddles, and then all four of us sat for a while outside on the grass near the dam, as the sun cast its last golden light through the trees.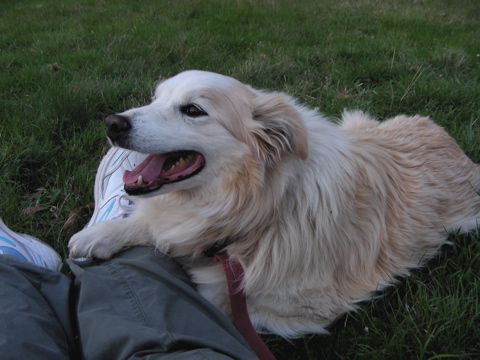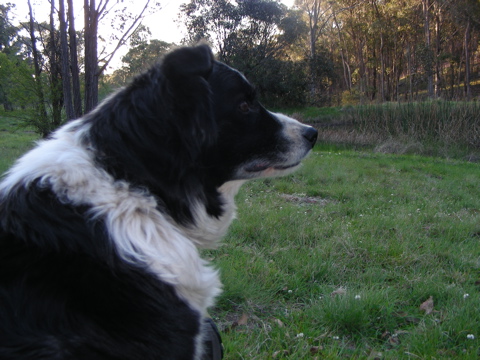 Jaffa then kept me company, right beside my computer chair (she likes to arrange herself around the wheels), to supervise some work (and get some more pats):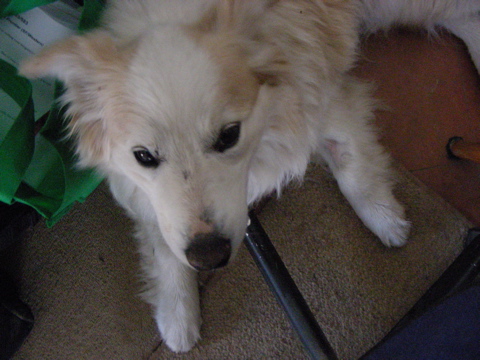 and then it was food o'clock, and a special treat of some fish may have found its way to both dogs: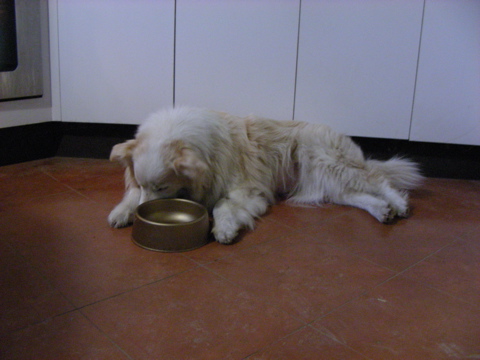 She's snoozling again now (there's been a lot more of that, this past week) and tomorrow there'll be some more treats… and a tearful goodbye. (I'm writing and posting this now because tomorrow will be hard.)
We know we're making the right decision, but oh, we will miss our beautiful girl.