I had a lovely Christmas Day yesterday with my family in Canberra. We had a bbq lunch at my parents' place; my sister and brother-in-law brought most of the food, I contributed salad, home-baked bread, and Christmas pudding, and my niece and nephew brought good cheer and willing hands to help with organising things and carting plates and food down to to the backyard, and with washing up afterwards. Lauren walked the two kilometres from the nursing home with her granddad in his electric wheelchair, while the rest of us got everything set up.
Here's few iPhone photos of the day: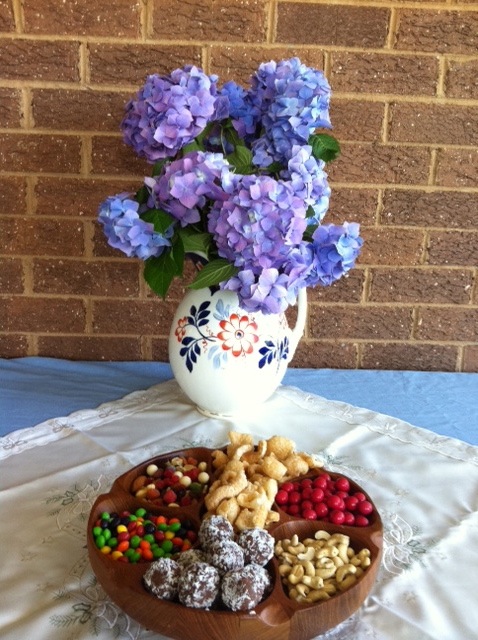 With the Christmas Tree in the sunroom, we covered over the pool table to make a place for nibblies, entree etc. The first thing that went on it: a bunch of stunning hydrangeas from the garden, in a ewer that belonged to my maternal grandmother. The second thing on it: our traditional bowl of Christmas sweets and nuts – the rum balls were delicious!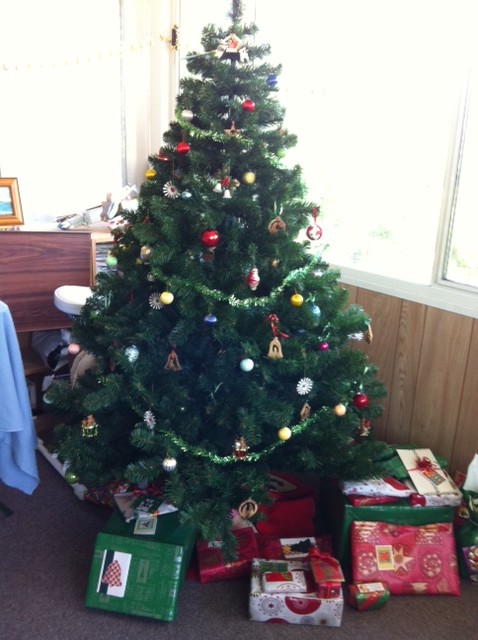 Our Christmas Tree – before my sister and her family arrived, with some more presents to place under it.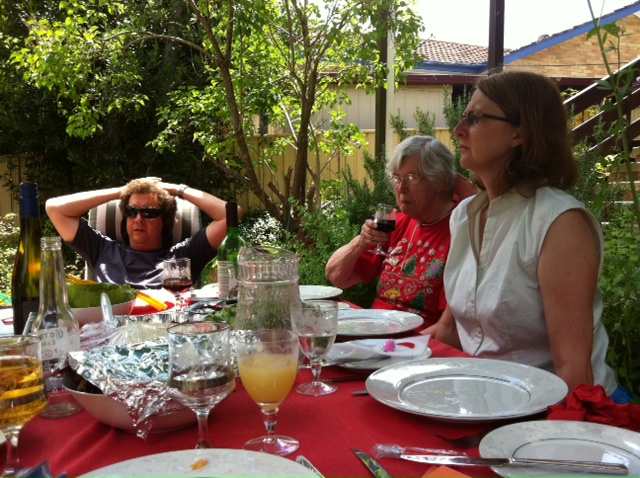 We ate outside, in the leafy back garden.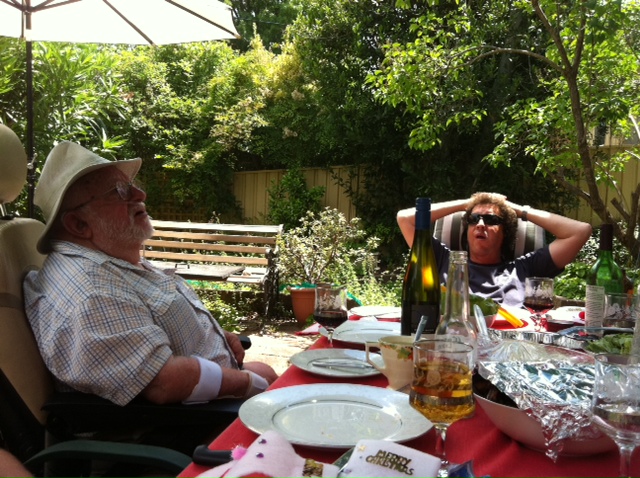 Dad enjoyed the delicious food, and the break from the nursing home – and that's the most important thing!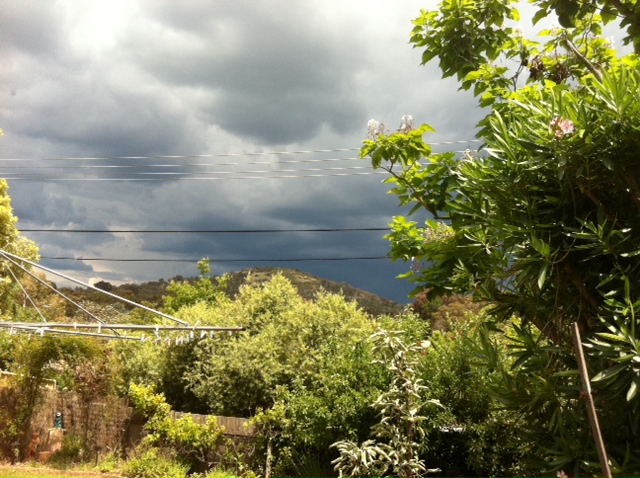 Although the sun shone on us, we kept a close watch on the storm clouds just to the south of us – but they passed us by, with only a few drops of rain later in the afternoon.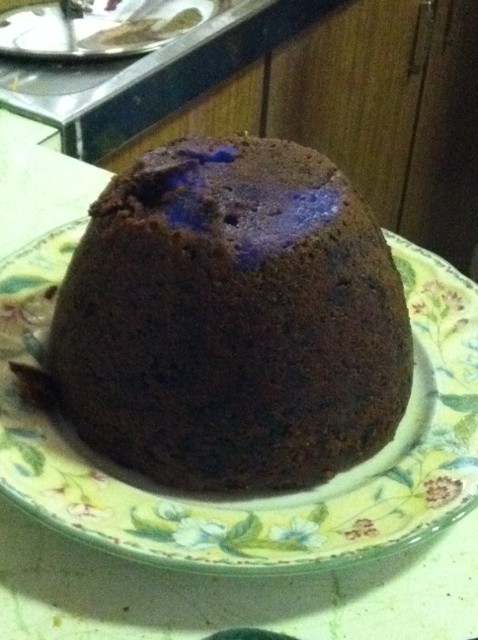 We finished our simple feast with Christmas pudding – pictured here as it 'flames'. I do enjoy some Christmas pudding with brandy cream – which is why it's usually my contribution to the meal! Now, thanks to my niece's gift, I have two new pudding basins – a larger one, so I can make pudding for the family and have enough for second serves for everyone, and a smaller one, so G and I can have a pudding just for us (my old small pudding basin is rather battered and the pudding usually sticks to it.)
All in all, it was a good day. For those of you in the northern hemisphere still celebrating Christmas, may yours be joyful and full of love. For my Australian friends, enjoy the Boxing Day relaxation!