Wednesday was a wonderful day – a mini-holiday to one of my favourite places, with some of my favourite people!
I left home shortly after 8am, heading east across the tablelands to Ebor, then winding along the ridges towards the Dorrigo Plateau. The sun shone, the road was quiet, and the views were gorgeous – it is a beautiful landscape. Particularly along the ridges, the road is narrow with not a lot of stopping places, so getting photographs can be a challenge – but I have found one stretch with views where it is safe to pull over to the (narrow) side.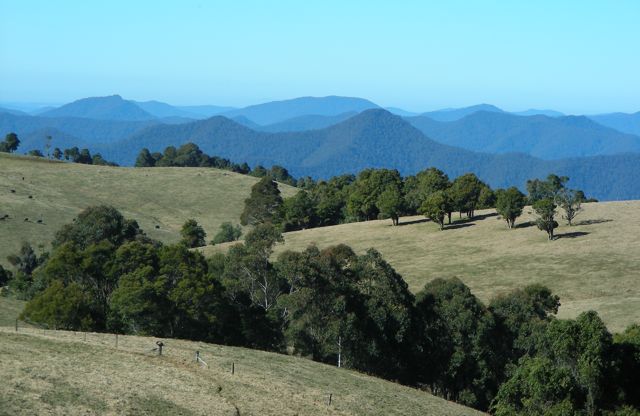 (I've used the zoom lens so the view is a little shortened in this photo).
From Dorrigo, it's down the winding narrow mountain road to the township of Bellingen – relaxed, sunny, with plenty of cafés to enjoy meeting up with writing friends: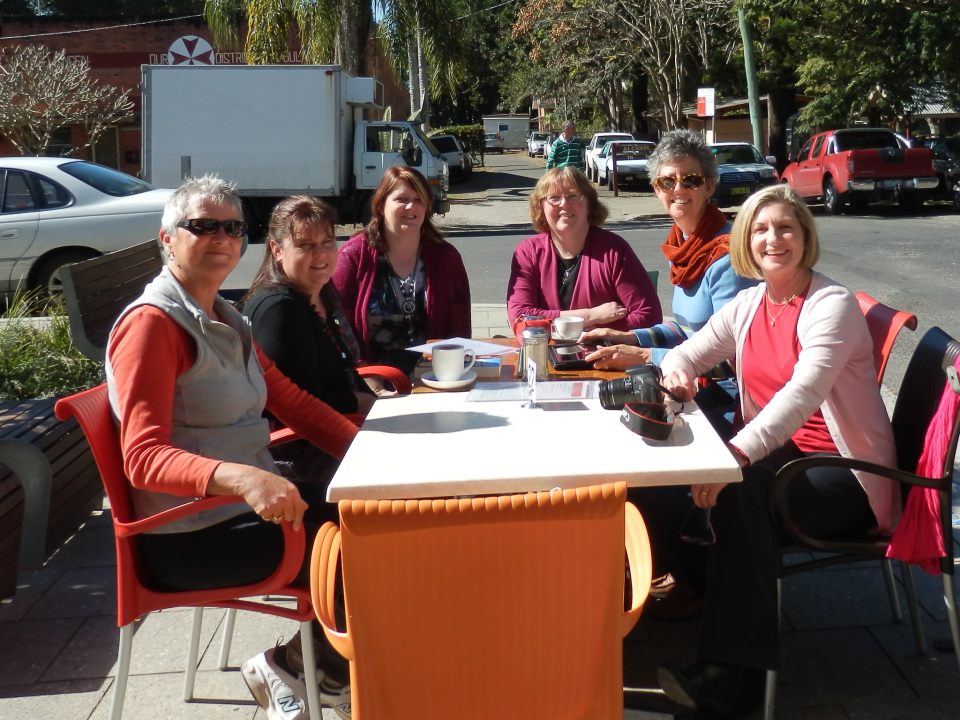 From right to left – romantic thriller author Helene Young, Jenn McLeod (watch for her debut novel next year!), me, Diane Curran (she'll have a debut novel soon too, I'm sure!), rural romance author Karly Lane , and Jeanette McA, cheerleader, supporter, and great friend to us all.
Then it was off to Bellingen Library, where fantastic librarian Sharon Uthman hosted an author talk with Helene, Karly and me. Very relaxed, a lot of fun, and some great questions from the audience.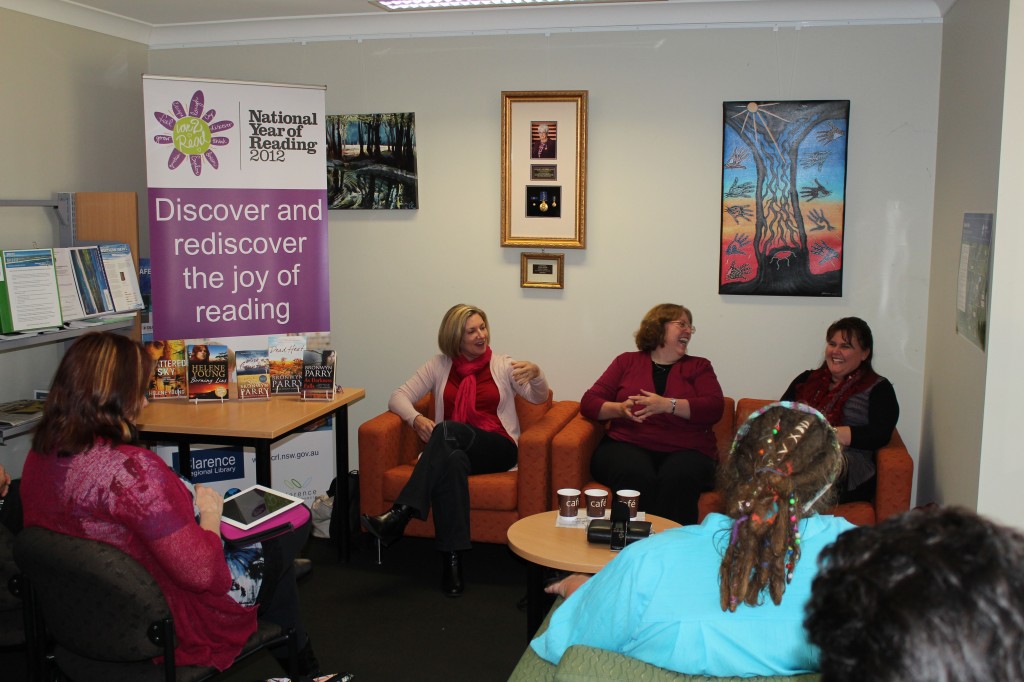 All in all, a thoroughly pleasant day! Thanks so much to Sharon for inviting us and giving us the opportunity to get together.