I know it's been a long wait, but it really is almost here – Darkening Skies will be published in Australia in September, and it has a stunning cover: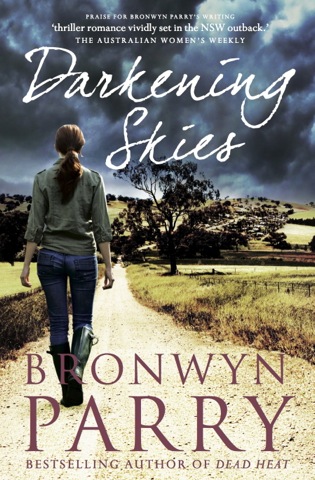 And if you'd like to know what it's about, here's the brief description:
Award-winning investigative reporter Jennifer Barrett never planned to return to Dungirri, the dying town she'd escaped at seventeen. But the shock resignation and startling revelations of local Federal MP Mark Strelitz have reopened the police investigation into the long-ago accident that killed her cousin, and Jenn is determined to find the truth, even if it proves that the close friend of her youth has become just another politician with a convenient case of amnesia.

For eighteen years, the hole in Mark Strelitz's memory has concealed the truth: that he was the driver of the car in which Paula Barrett died. The investigation was corrupt, another man framed and sent to prison, and now Mark needs to set things right, whatever the personal cost.

But as Jenn and Mark ask questions about the old crime, new crimes occur; the murder of witnesses, the destruction of evidence. Despite the risks, neither of them can give up their search for answers but the further they delve into the district's seedy past, the more questions they find – and the more danger. Someone wants the past to remain buried, and those investigating it to be stopped – permanently.
I'm very excited about this book – but I'd better get off the internet and get cracking on the copy edits – in between tight timeframes for revisions and edits, and uni marking to do, there's not much time for playing. But that's the writer's life!
Bron's right. She hasn't been playing much, so we've had to entertain ourselves.
We can't believe that Bron forgot to tell you the most important thing about this new book! We've had a good read, and we think it's going to be her Best. Book. Ever. You know why? Because it's got border collies in it! At last she's seen sense.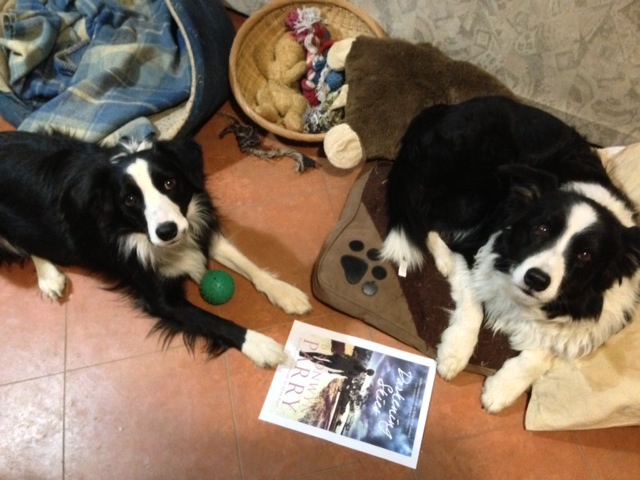 We think it will look even better if they make a movie poster one day. I bet they'll remember to put a dog on that. And maybe it will say in big letters 'Starring Tangelina Collie as Maggie and Skylie Mynose as Dash'.