We had a fabulous launch yesterday for Darkening Skies! The venue – Granny Fi's Toy Cupboard and Gallery in Uralla was wonderful, and many of my friends and family came (some from great distances!) to celebrate with me. Acclaimed author Sophie Masson very kindly spoke about Darkening Skies and officially launched the book. Gordon took a video of the main proceedings – Sophie's speech followed by me talking a little about the book – and you can view it on YouTube:

Then there was booksigning, chatting, bubbly and nibbles and more chatting: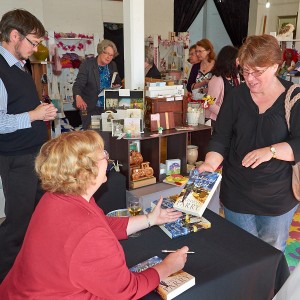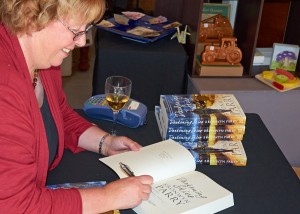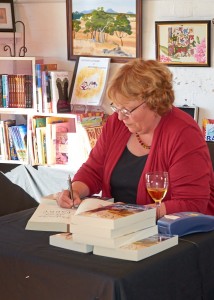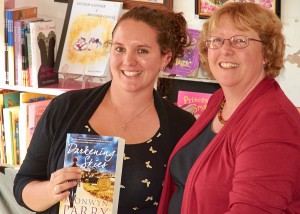 … and my niece Lauren couldn't resist starting reading!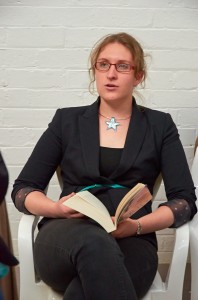 After we'd packed everything up again, my visiting family (Mum, sister Andrea, brother-in-law Andrew, and niece Lauren) and our friend Bob came back to our place to eat pizzas and leftovers, and we chatted well in to the evening. Lauren finished reading Darkening Skies before the pizza was all gone, and then joined in the conversation. (She doesn't take after her bookworm aunt one bit. Nope. 🙂  )
All in all, a wonderful day, and many thanks to Sophie, to Fiona and Beattie from Granny Fi's, to David from Dymocks, and to everyone who came to launch Darkening Skies. I'm blessed with wonderful friends and family.