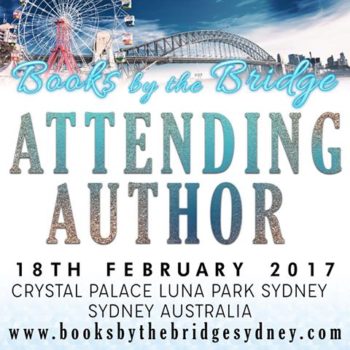 Books by the Bridge is an author book signing event which will take place on Saturday, 18th February, at The Crystal Palace at Luna Park on Sydney's beautiful Harbour.
I'll be one of more than 80 authors there for the whole day, meeting with readers and signing books. It's a great opportunity for readers, especially romance readers, to meet with their favourite authors and discover new ones. You'll find me upstairs with fellow Hachette authors Pamela Hart, Pamela Cook, Maria Lewis, JL Perry, and Sally Thorne.
There are still tickets available – see the website for booking information.
Book sales and Pre-orders
There will be a bookseller at the event selling my Hachette titles. But I'll also be bringing a limited number of copies of my indie-published Dungirri novella, The North Wind, to sell at my table. If you're going to be at the signing, and would like to pre-order a signed copy of The North Wind for the special event price of $10 (pick-up only), please pre-order using the button below by Thursday, 16th February, make sure you fill in the name you want it signed for, and I'll have your signed copy ready to collect at the event.