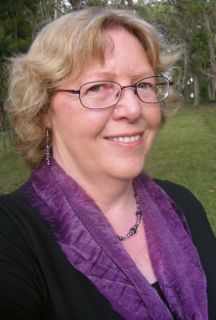 My eclectic background includes an Honours degree in social history and English, and a range of work experiences – HR in a hospital, youth worker, dance teacher, organisational development manager, educational designer, and now occasional academic.
I grew up surrounded by books, and have a love of reading and stories. Commercial fiction, literary fiction, children's literature, history – my bookshelves are forever overflowing. Academically, I'm particularly interested in story-telling and readership in popular fiction, and the research for my (very) part-time PhD is exploring the contemporary publishing environment and the impact of online communities of readers and digital technologies on authors and their publishing decisions.
I'm a member of the Romance Writers of Australia and the Romance Writers of America, and in July 2007 I was honoured to win the prestigious Golden Heart Award for the romantic suspense manuscript pharmacy which became As Darkness Falls, my first novel published in 2008. My second novel, Dark Country, and my third, Dead Heat, both won an Australian Romance Readers' award for best Australian romantic suspense novel. and also were both shortlisted for the Romance Writers of America RITA awards – the 'Oscars' of romance writing – and for the Daphne du Maurier award for romantic suspense.
I live on 100 acres of beautiful bushland in the New England tablelands, with my husband and three energetic border collies. While I've lived in cities and enjoy the cafes and bookshops, I love the naturalness and the rich complexity of the bush.
My agent is Clare Forster, at Curtis Brown Australia.
I love to hear from readers! If you'd like to send me an email, please use the contact form on the Contact page.